Short history about us. . .
Telšiai County Business Incubator was established in 1998 in order to promote the development of small business in the region. The founders of the institution are the Ministry of Economy of the Republic of Lithuania, the Confederation of Lithuanian Employers and Telšiai District Municipality.
In 8 March 2022 Telšiai County Business Incubator changed its name and became the business center of Samogitia.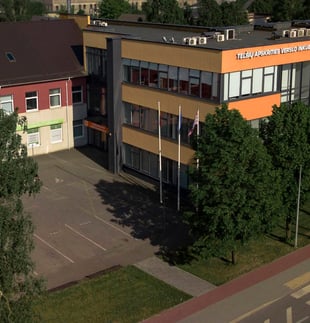 Samogitian business center is part of:
Šiaulių prekybos, pramonės ir amatų rūmai;

Asociacijos "Telšių turizmo klasteris;

Labdaros ir paramos fondas "Telšiai su Ukraina".
Reports:
Tarpinės ataskaitos

2021 m. ataskaita

2020 m. ataskaita
Documents:
Strateginis veiklos planas

Metinis planas

Telšių rajono savivaldybės strateginis planas